The BelExpo team travelled from Belgium to Japan on 8 November 2023 ahead of the first-ever International Participation Meeting (IPM) for Expo 2025 Osaka. That IPM follows the first International Planning Meeting, which took place last year.
Our first full day was filled with meetings with various stakeholders. That evening, 10 November, the entire team was invited to the 2023 Gala of the BLCCJ, the Belgian-Luxembourg Chamber of Commerce in Japan. There, during a special raffle, BelExpo was allowed to give away 5 duo-tickets for Expo 2025 Osaka to 5 of the invitees, as well as some nice BelExpo gadgets. We can always count on the support of the BLCCJ and other similar organisations so we are happy to attend such special occasions. A successful evening!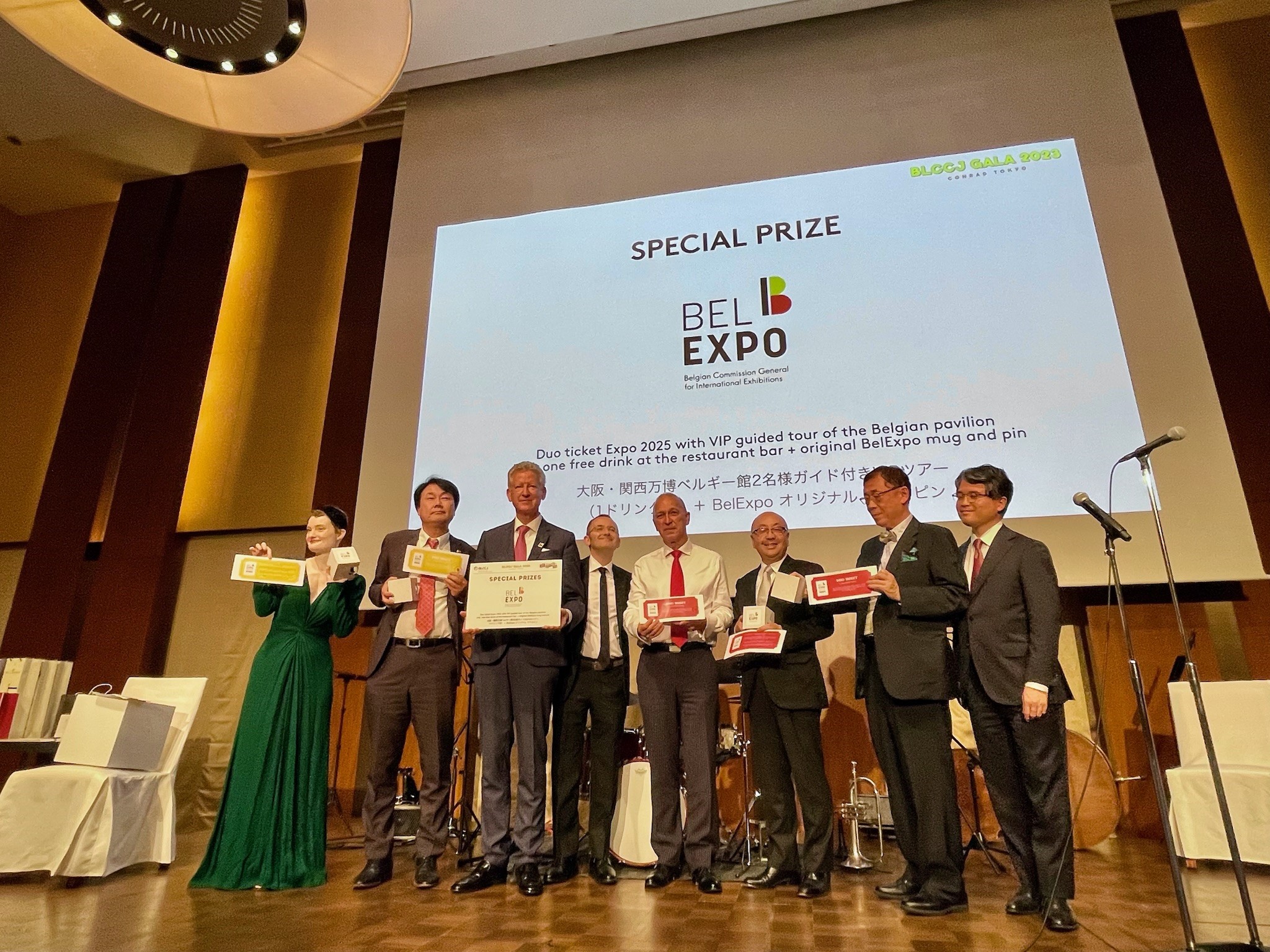 The five winners with commissioner-general Pieter De Crem
The next few days of our mission were well filled with meetings, interviews and appointments. On 12 November, BelExpo received fantastic news from Belgium. Mr Pieter De Crem was appointed by Royal Decree as BelExpo's new commissioner-general. Mr. De Crem will lead BelExpo in the preparations towards and during Expo 2025 Osaka towards a successful Belgian participation. We are very pleased that Mr De Crem was able to travel with us to Japan and attend all meetings immediately.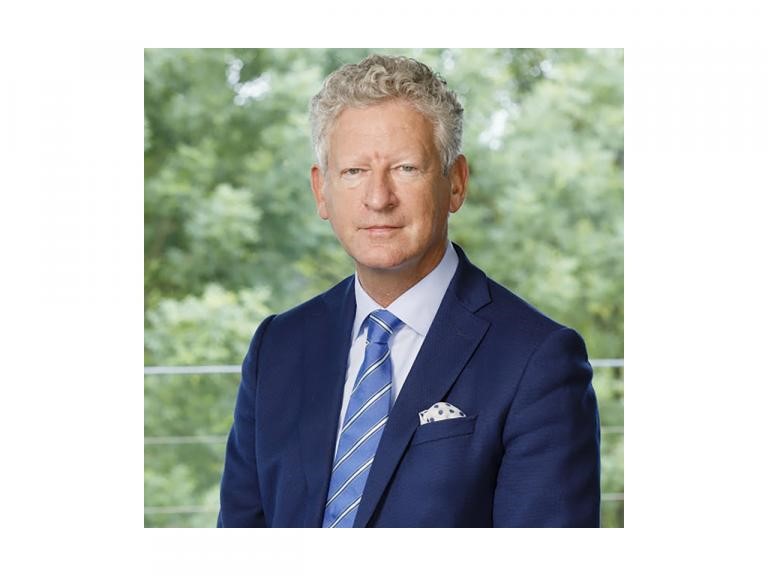 Pieter De Crem, commissioner general
The first IPM finally kicked off on Thursday 14 November at the Osaka International Convention Centre. During the IPM, we were once again able to meet the other participating countries, as well as the organisers of Expo 2025 Osaka. We were thus able to exchange ideas and ask questions to further the progress in our preparations. Expo 2025 Osaka is already and will always be a real team effort. A collaboration of all the different participating countries. We therefore do our utmost to provide each other with the necessary support. The first IPM was a huge success for Belgium!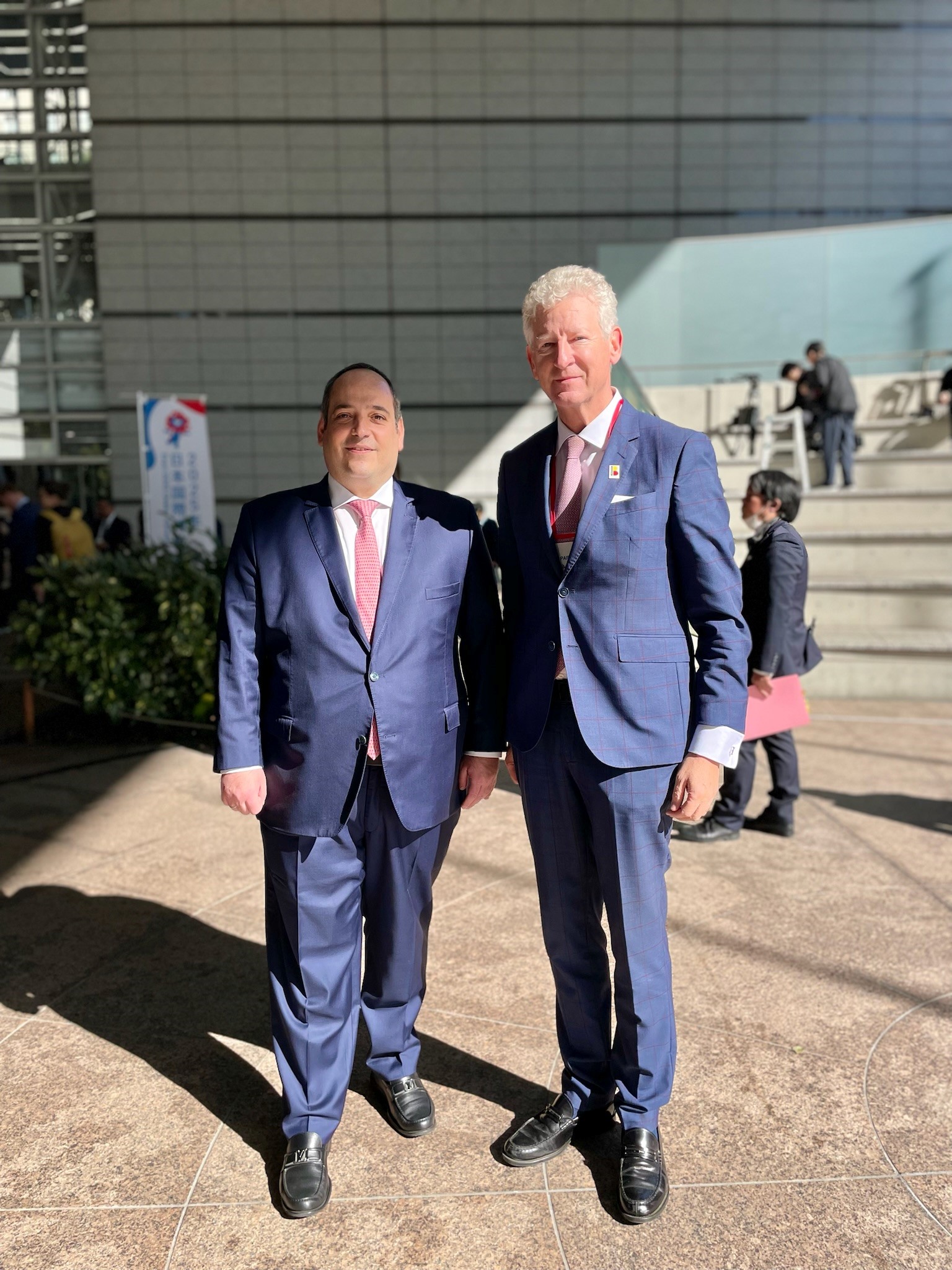 Secretary General of the BIE Dimitri S. Kerkentzes (left) & Commissioner general Pieter De Crem (right)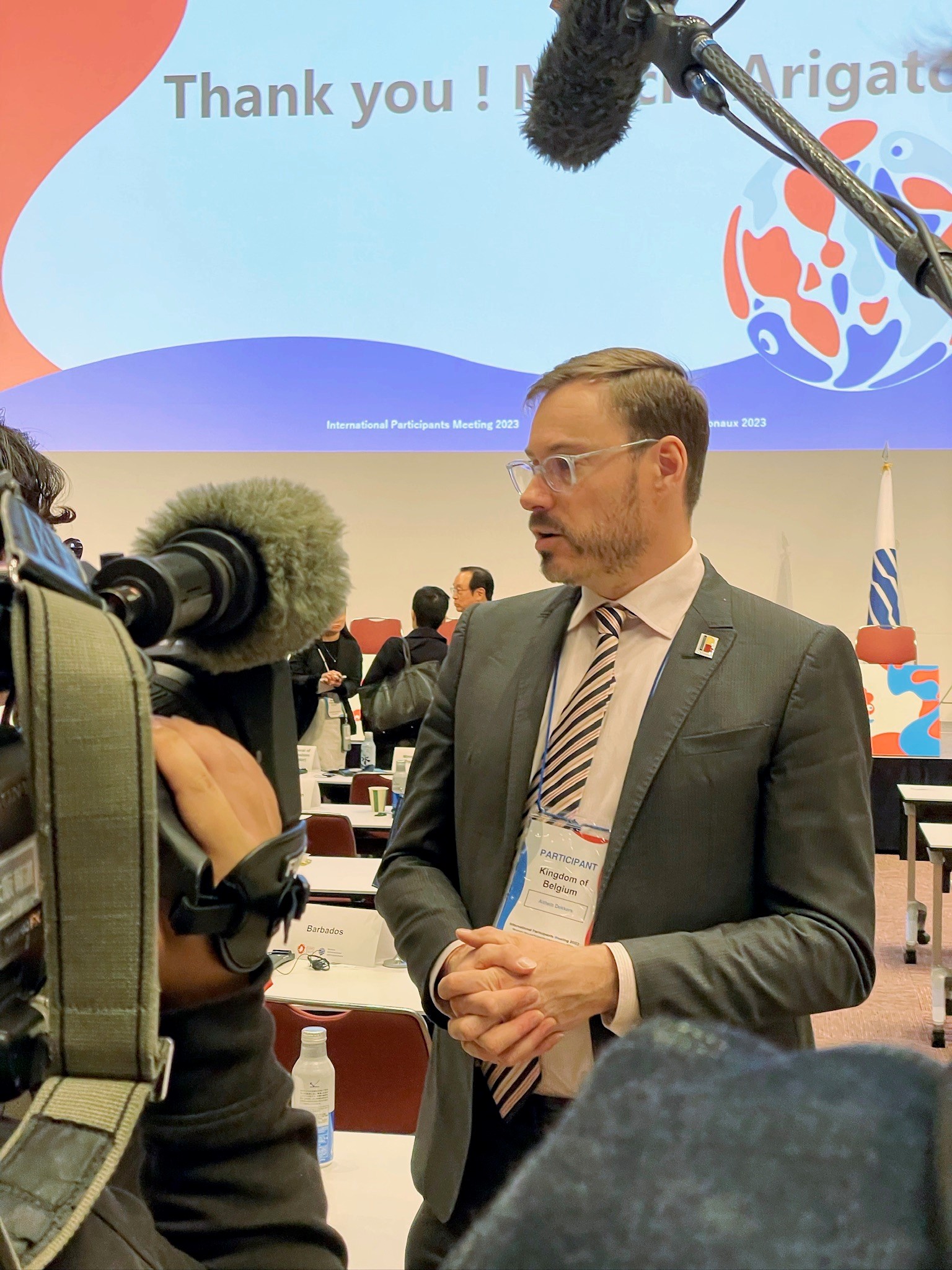 Senior Program Lead, Aldwin Dekkers
After the IPM, the BelExpo team travelled back to Tokyo for some ceremonies. On 16 November, we were invited to the Belgian Embassy in Tokyo for a ceremony in honour of King's Day. During that ceremony, we were able to meet local representatives and Belgian and Japanese stakeholders.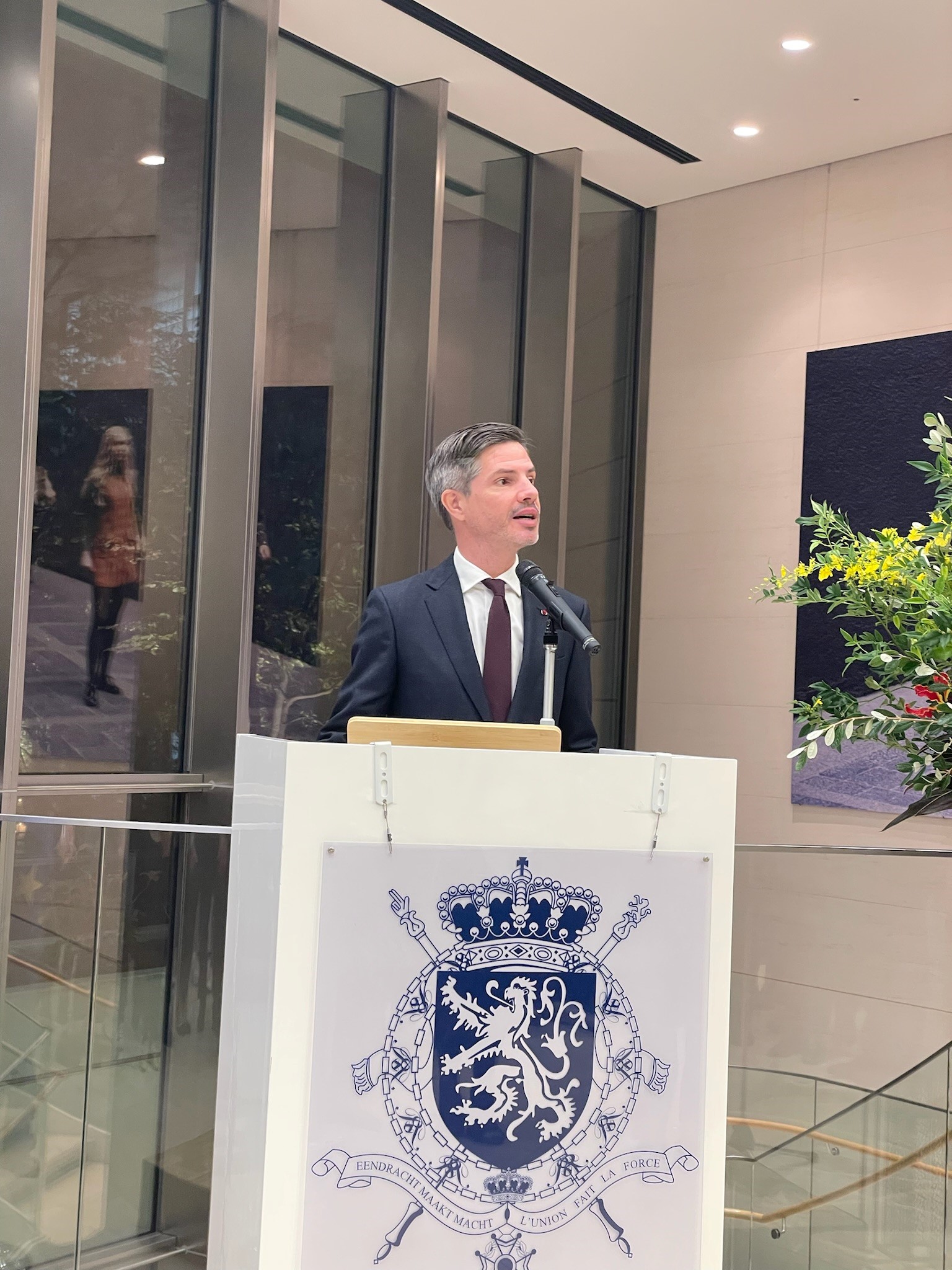 His Excellency the Ambassador of Belgium in Tokyo, Antoine Evrard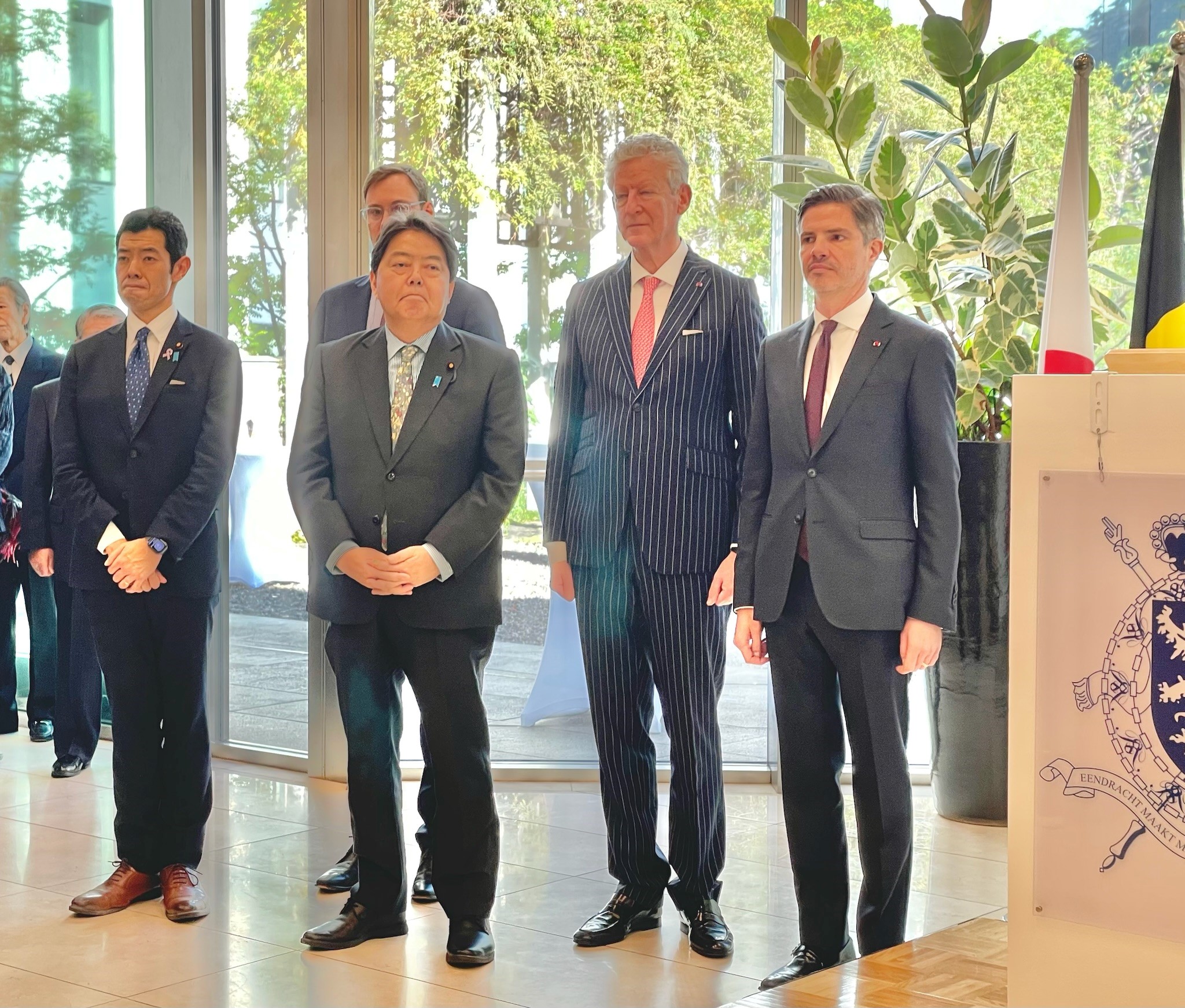 Parliamentary Deputy Foreign Minister of Japan, Kiyoto Tsuji, Former Foreign Minister of Japan, Yoshimasa Hayashi, Commissioner-general Pieter De Crem and His Excellency the Ambassador of Belgium to Japan, Antoine Evrard

During our last day of the mission, on the initiative of the Belgian Embassy in Tokyo, we organised a press conference addressed to the Japanese press in which we explained our plans and progress regarding the Belgian pavilion. We received a very warm welcome from the Belgian Embassy that morning and could count on a lot of positive feedback from the Japanese press.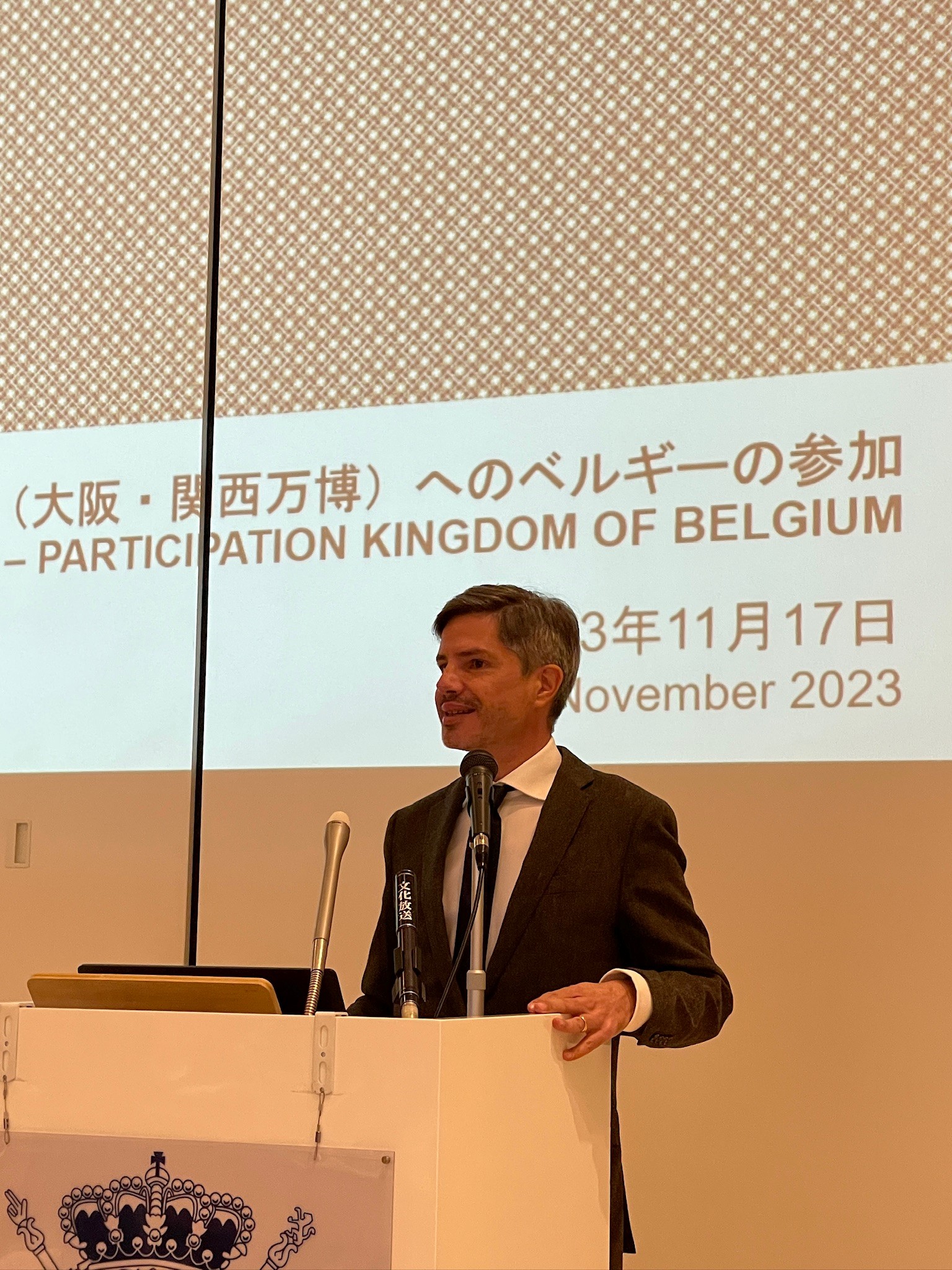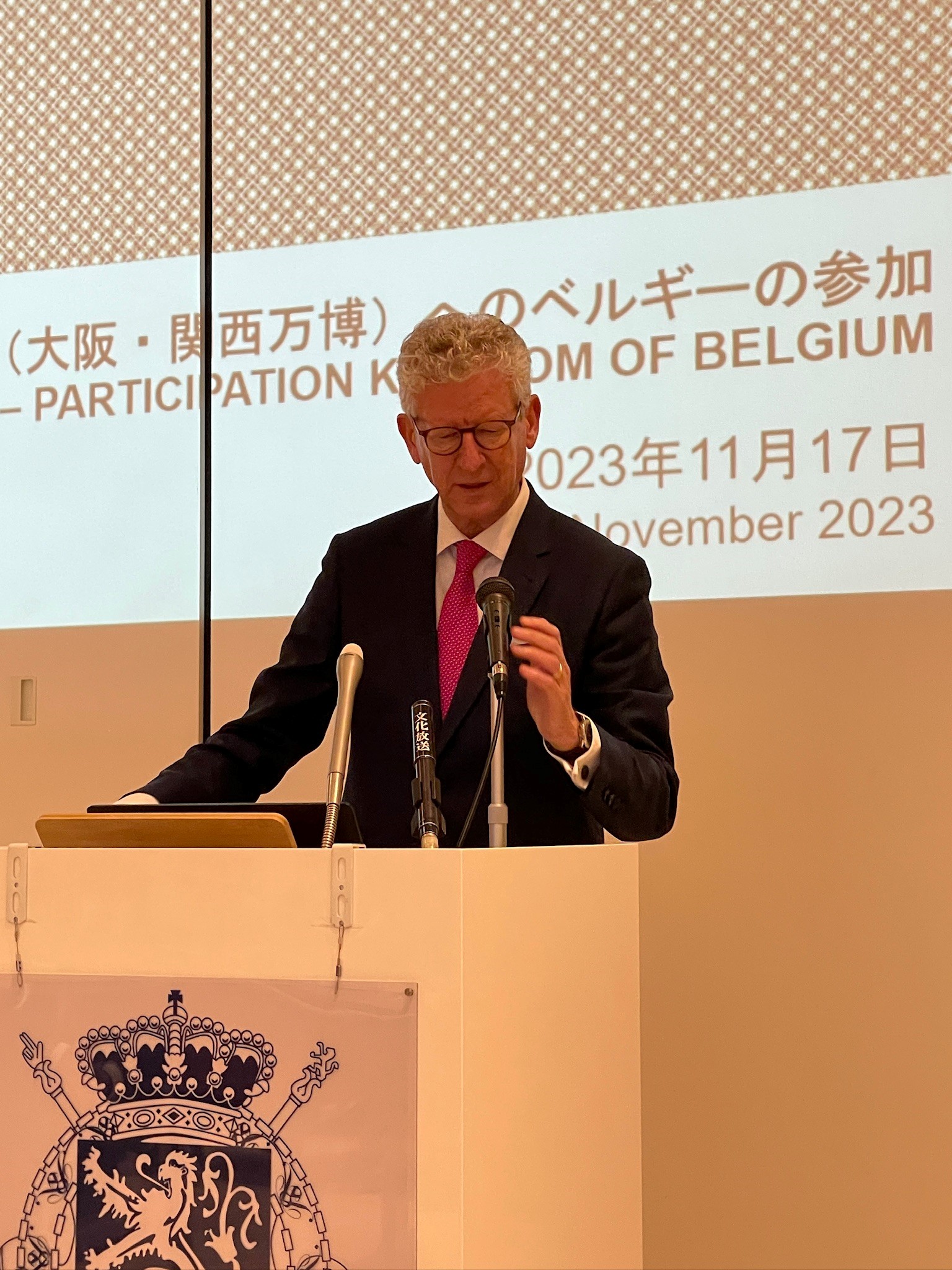 Our mission to Japan was a great success! We look forward to a repeat event.